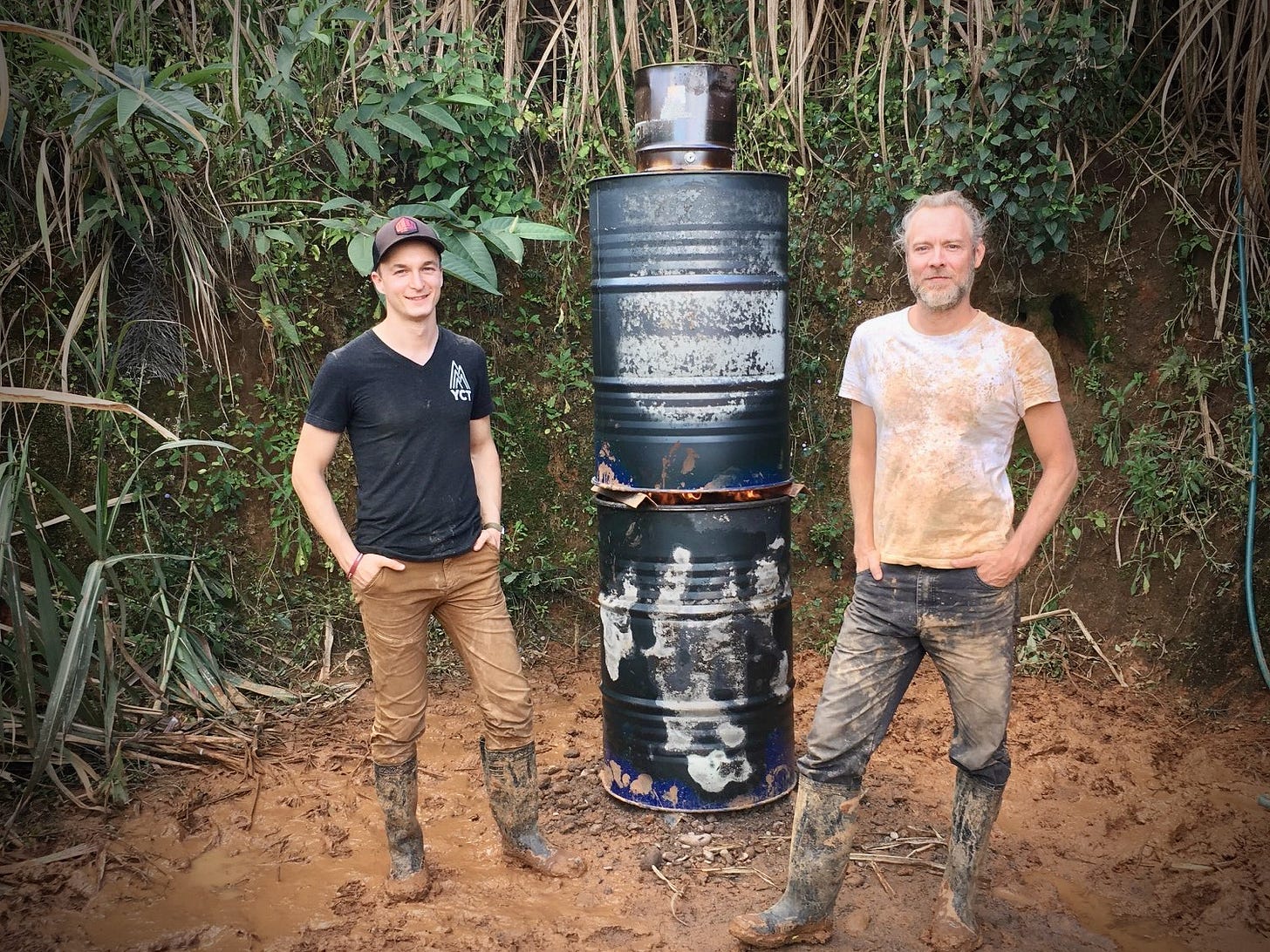 This project just go a major boost from the (younger, smarter) biochar water treatment expert on the left.
Hello again, and continued thanks for your interest in and support of this project. I have some exciting news to share!
My good friend and esteemed colleague, Matthew Bentley, PhD, is joining the project as a co-author.
Matt and I have known one another and collaborated on biochar water treatment projects for several years. Matt is one of those rare breeds of scientist who is as skillful and ingenious in the laboratory as he is practically competent in the field.
It's no exaggeration to say that when it comes to understanding how the mineral/ash component of biomass can be leveraged to produce enhanced biochar adsorbents, nobody on earth knows more than Matt Bentley. He recently completed a PhD thesis on that very topic.
Matt has a wealth of experience doing environmental engineering design work in low-resource settings, in particular in SE Asia. In 2019 he was kind enough to let me tag along on an ongoing initiative he is working with in Yunnan, China to support eco-friendly coffee production and provide clean water to communities in the China-Burma border region.
Another fun fact about Matt is that he is, so far as I know, the only other biochar water treatment nerd besides me to get scrub typhus while doing fieldwork.
Matt has already contributed significantly to Chapter segments posted so far through edits and suggestions, as well as correcting several of my errors. He's enthused to deepen his involvement in the project, and has already contributed an additional section to Chapter 2 on "Chemicals of warfare." To honor Matt's contribution and highlight his work, we're making this section free access to all subscribers.
Thank you again for your interest in and support of this project. Please feel free to reach out anytime with questions or suggestions.
- Josh and Matt